Apartments for sale in Mijas Golf Spain, VIK240
€121,500
If you are loocking for well priced apartments for sale in Mijas Golf Spain, we can advise you this fantastic 1 bedroom apartment wit 1 ensuite bathdroom and 1 guest toilet in the living room. Fully furnished and equipped kitchen, spacious living room with access onto a 13 m2 terrace with views towards the green surroundins. The complex is very well run and maintained and offers quality restaurant / bar, gym, jacuzzi, sauna, reception area, indoor pool, pool bar, club house, créche etc. This apartment for sale in Mijas Costa, just beside the well nown Mijas Golf course, is ideal for thouse that are looking for a lovely and tranquil place, yet close to some of the very popular "ventas" country restaurants in the area, several golf courses and just in the middle of the towns Fuengirola and la Cala de Mijas. There is communal underground parking in the complex.
For further information about this property do not hesitate to contact us
The data provided here is for information only and  cannot be considered as a contractual document. This information might have undergone changes that have not been yet added, therefore we suggest you to contact with the company to confirm the data shown here for the latest details.
If you want to see more properties for sale in Costa del Sol, This apartment for sale in Mijas Golf, for

124.950€,

may also interest you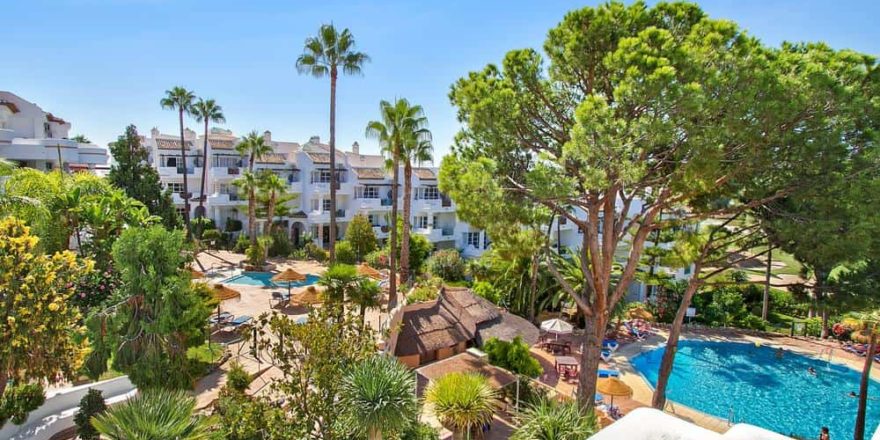 Location & Information
Apartments for sale in Mijas Golf Spain, VIK240
Mijas Golf, Mijas Golf, 29649
€121,500
Bedroom:

1

Bathroom:

1

Property Type:

APARTMENTS

Size:

78

Added:

1 year ago

:

29649